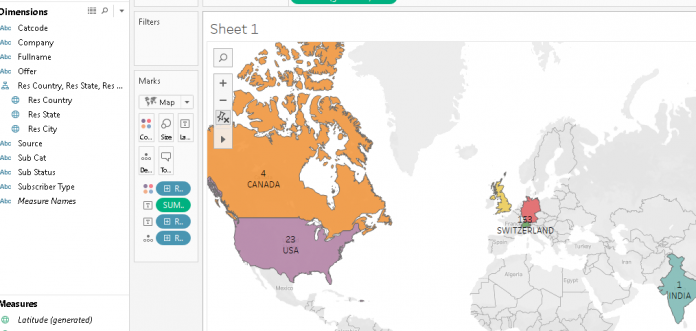 Method of generating maps from our software and
seeing the overview of number of subscribers.
We had discontinued the earlier flash based maps.
Since if you run flash in your browser it becomes a security risk
since the computer can be remotely accessed by hackers.
So we have come out with a new method of generating maps .
This method has 2 ways paid edition where you pay 70 usd per month for the third party software.This connects directly to our software.

Free edition where you download data from sublite/subman (our subscription software) in excel format and load the data in third party software and then click on various icons to generate the required maps.
Below is a example.
So you are able to observe how you can easily generate various maps depending on your region by your magazine subscribers data .